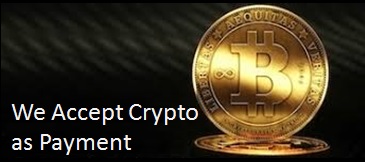 We are now accepting BitCoin as a form of Payment.
QR Code is on the Invoice for you to scan.
If you are needing shipping and want to pay via BitCoin, please let us know so we can pack the items and send an updated invoice that includes S&H so it's only one transaction.
Any questions, please feel free to give us a call..
817.400.8243 (UBid) and as for Mike